MSN Games Online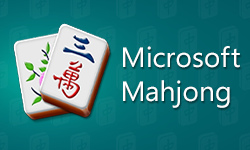 Microsoft Mahjong
Microsoft Mahjong is a very relaxing puzzle game that requires focus and concentration without stressing you out. Based on a legendary Chinese board game, this title can bring you hours of free entertainment.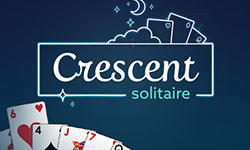 Crescent Solitaire
Crescent Solitaire is another variation of the traditional card game – in this one the rules are similar but the layout is different and the strategy needs to be adjusted in new unexpected ways in order to persevere.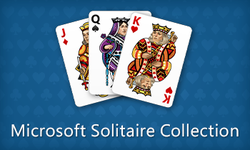 Microsoft Solitaire Collection
The best solitaire experience to date, the Microsoft Solitaire Collection is five different card games in one.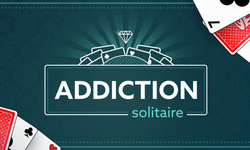 Addiction Solitaire
If you need to distract yourself while improving your cognitive skills, a quick Addiction Solitaire game might be just what you need.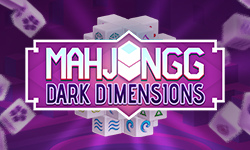 Mahjongg Dark Dimensions
Do you love Mahjong games but get bored with the same layouts and themes? Play a session Mahjongg Dark Dimentions online and experience the franchise in a new light!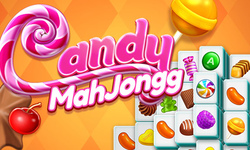 Mahjongg Candy
If you love puzzle games and sweets, why not combine these two pleasures by playing a quick Mahjongg Candy game? Come and play the most delicious mahjong game of them all, Mahjongg Candy!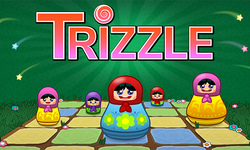 Trizzle
Trizzle is an original casual puzzle game featuring Russian dolls. 25 matryoshkas are placed in front of you on a 5x5 board. Swap and stack these dizzy Trizzle dolls!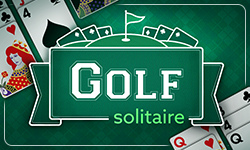 Golf Solitaire
Feeling like playing a classic card sorting game but bored of the same layouts and rules? A short Golf Solitaire game might be just what you are looking for.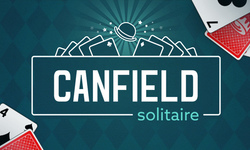 Canfield Solitaire
Canfield Solitaire is one of the most popular versions of the world-famous card game that continues to be a great pastime activity all over the world.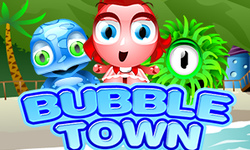 Bubble Town
Bubble Town is a very simple casual game suitable for almost any age. Blast away Borbs before you run out of room!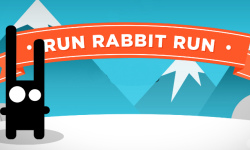 Run Rabbit Run
Sharpen your platforming skills and improve your reflexes by playing Run Rabbit Run online in your favorite web browser!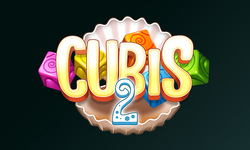 Cubis 2
Cubis 2 is a very entertaining casual puzzle game with basic rules and easy to understand mechanics. It is, however, pretty difficult to master and become efficient at playing it.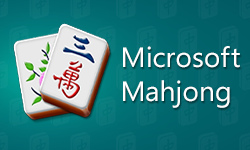 MahJong Tiles
Mahjong Tiles is a casual puzzle game created by Microsoft to try and deliver the experience of real mahjong to our computer screens.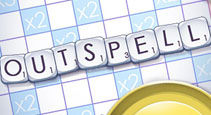 Outspell
Outspell is a fun little word game reminiscent of scribble. You are given several letters that you can use to spell a word by putting them on a 13x13 board.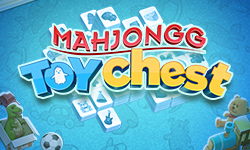 Mahjongg Toy Chest
Mahjong Toy Chest is a variation of the popular puzzle game recreated in virtual form. Cleaning your room has never been this much fun! Match toys and candy in this all new twist on classic Mahjongg!
MSN Games - free to play
MSN games is one of the most prolific gaming portals that provides access to thousands of quality titles for any situation. You get puzzles, casino and card games, action and arcade, quizzes and trivia without having to pay anything for them. The greatest part is that MSN is owned by Microsoft, one of the most well-known and reputable companies in the world, so users don't have to worry about the quality of the content or the safety of their machines. The games are 100% malware-free and even the downloadable ones won't cause any problems once launched locally.
Most of the time, however, people prefer to play MSN games online — there is no need to install anything and what they are looking for is always there, available from multiple devices and just as fun. Hits like Bejeweled, Microsoft Mahjong, Bubble Shooter and many more are the reason so many users keep coming back to this website daily to take a break from their usual routines. Some prefer simplistic concepts and basic graphics, others enjoy fully flashed out 3D visuals and complex gameplay mechanics – there is something for everyone to find in this internet chest of wonders.
Designing interesting games takes a lot of time and resources. Thankfully, many the developers work together with the publisher to provide MSN games free of charge for anyone who wants to play them. The reasoning behind this is that while people are prepared to pay significant sums for AAA-titles, smaller casual games are usually not expected to cost a lot of money. In exchange for hours of entertainment you are shown unintrusive ads that keep the portal financially viable and sustainable – a very small price to pay for what you get. Alternatively, you can subscribe to the service via downloadable client for a small fee – first week is free, but then you have to decide whether you wish to support the developers or not.
People who like MSN games play them in all kinds of environments: you can enjoy the site's archive at home on a rainy day, at work or at school (hopefully, on a lunch break), during commute or on the go. Simply pick any genre you like and explore the index of great titles to find familiar nostalgic ones and discover something original, surprising and unfamiliar. If you haven't tried any yet, you are in for a fun ride!