About Golf Solitaire
Feeling like playing a classic card sorting game but bored of the same layouts and rules? A short Golf Solitaire game might be just what you are looking for. In this rendition of the classic title you start out with 7 columns of 5 cards, an additional deck of 16 unknown cards and a starting one. The goal is to put the upper cards back into the lower pile one by one following their order from higher to lower or vice versa.
To achieve victory in Golf Solitaire free every single row of excess cards. If there are no moves you can make at a certain point, you can always choose to take an extra card from the deck and see if it can help you. Try to think several steps in advance: can you use the next card after the one you are about to move?
If you have ever tried to set up a game like this with in real life, you will immediately appreciate how convenient Golf Solitaire online – everything is good to go right away, the cards are nicely randomized and laid out, no hassle whatsoever. The virtual experience gives you all the benefits of the real thing without any drawbacks.
If you haven't had the pleasure of trying out Golf Solitaire play a couple of games and you will see the appeal in no time. Once you get the hang of it, make sure to give hard mode a shot for additional challenge!
More MSN Games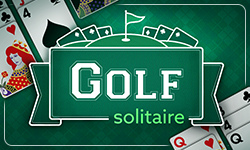 Golf Solitaire
Feeling like playing a classic card sorting game but bored of the same layouts and rules? A short Golf Solitaire game might be just what you are looking for.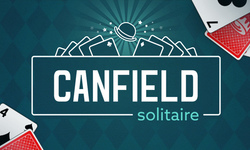 Canfield Solitaire
Canfield Solitaire is one of the most popular versions of the world-famous card game that continues to be a great pastime activity all over the world.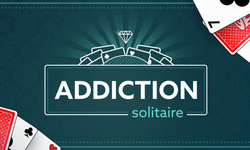 Addiction Solitaire
If you need to distract yourself while improving your cognitive skills, a quick Addiction Solitaire game might be just what you need.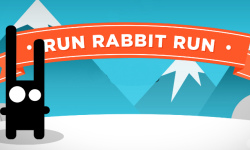 Run Rabbit Run
Sharpen your platforming skills and improve your reflexes by playing Run Rabbit Run online in your favorite web browser!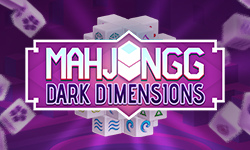 Mahjongg Dark Dimensions
Do you love Mahjong games but get bored with the same layouts and themes? Play a session Mahjongg Dark Dimentions online and experience the franchise in a new light!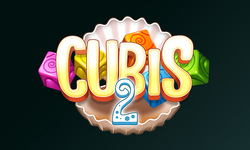 Cubis 2
Cubis 2 is a very entertaining casual puzzle game with basic rules and easy to understand mechanics. It is, however, pretty difficult to master and become efficient at playing it.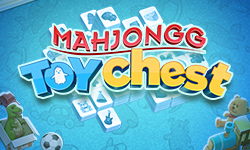 Mahjongg Toy Chest
Mahjong Toy Chest is a variation of the popular puzzle game recreated in virtual form. Cleaning your room has never been this much fun! Match toys and candy in this all new twist on classic Mahjongg!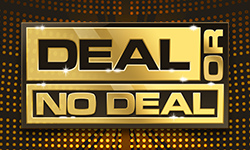 Deal or No Deal
Deal or No Deal is a free online game based on a hugely popular TV show. It features familiar set designs, concepts and other details, thus providing players with an experience similar to that of the actual contestants.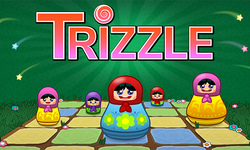 Trizzle
Trizzle is an original casual puzzle game featuring Russian dolls. 25 matryoshkas are placed in front of you on a 5x5 board. Swap and stack these dizzy Trizzle dolls!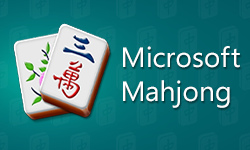 Microsoft Mahjong
Microsoft Mahjong is a very relaxing puzzle game that requires focus and concentration without stressing you out. Based on a legendary Chinese board game, this title can bring you hours of free entertainment.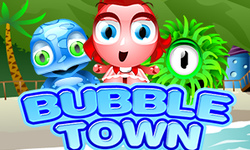 Bubble Town
Bubble Town is a very simple casual game suitable for almost any age. Blast away Borbs before you run out of room!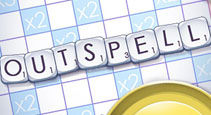 Outspell
Outspell is a fun little word game reminiscent of scribble. You are given several letters that you can use to spell a word by putting them on a 13x13 board.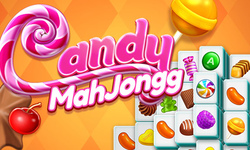 Mahjongg Candy
If you love puzzle games and sweets, why not combine these two pleasures by playing a quick Mahjongg Candy game? Come and play the most delicious mahjong game of them all, Mahjongg Candy!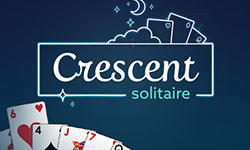 Crescent Solitaire
Crescent Solitaire is another variation of the traditional card game – in this one the rules are similar but the layout is different and the strategy needs to be adjusted in new unexpected ways in order to persevere.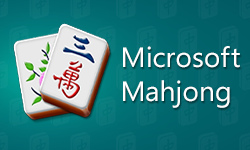 MahJong Tiles
Mahjong Tiles is a casual puzzle game created by Microsoft to try and deliver the experience of real mahjong to our computer screens.